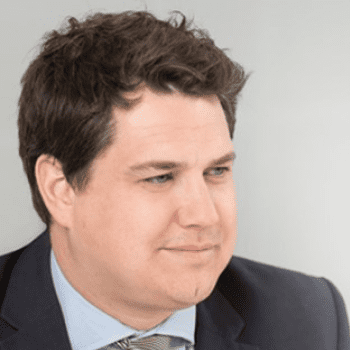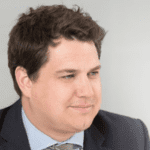 Fred Lee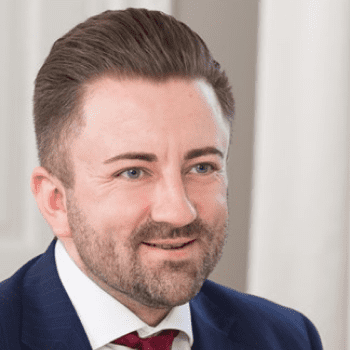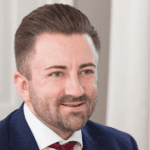 Anthony McNamee
This was originally published by Estates Gazettes
As employers and their employees prepare themselves for the return to the office, the indications are that the environment to which they will return will be much transformed.
It has recently been reported that the City of London has tabled plans to use existing office space in the Square Mile to create 1,500 more homes by 2030. Major employers have shut down office locations across the country and have said that the ones remaining open will run at reduced capacity, regardless of whether Government advice on homeworking where possible is relaxed.
While demand for office space is clearly down, there are those who see the return to the office as an opportunity to make better and, in some cases, a more varied use of the traditional office environment. This will bring with it the challenge of delivering more quality office space as part of commercial placemaking schemes, in an attempt to improve the working and living experience of a workforce now less accustomed to travelling into urban areas to work and congregate.
Re-envisioning the future of the office
Many of those who provide, invest in, or develop offices are forecasting that the success – or otherwise – of the return to the office will hinge on the greater flexibility and amenity sought by would-be occupants. In practice, this will mean: shorter lease terms (if indeed, occupants are even willing to sign up to leases over short-term licences and desk sharing arrangements); data-ready units requiring minimal fit-out; better office facilities (such ventilated or outdoor space and access to gyms, showers and bike storage); and proximity to transport links, shopping and social hubs (whether existing or new). The overriding objective will be to create commercial spaces that will, first, attract workers away from home and, then, encourage more engagement with these spaces, not just within the office walls but also with the nearby amenities.
In the case of the City of London, how it converts all that office space will present an interesting testing ground for what is a wider, national trend. City decisionmakers will have to be mindful of how the existing office stock, much of it in listed buildings and in need of modernisation, will fit into an increasingly residential cityscape. And what level of amenity will they need to introduce to attract workers and residents alike to a district which, in recent history at least, has failed to pull in the weekend crowds? It would seem that even 1,500 converted homes and more of the same office space will not much of a place make, without careful consideration of what will, in a post-Brexit and post-Covid world, make the City a workable as well as a liveable area.
A starring role for Local Development Orders
Some have queried whether or not Local Development Orders (LDO) could play a role in the great return and future of commercial placemaking. A LDO is a form of planning consent that replaces planning permission for a specified development or a use class in a specified area or all land within the Local Planning Authority boundary, subject to defined parameters and conditions.
Crucially, there's no need to reinvent the wheel or enact further reform here, given it's an existing tool within the planning system and over 100 already exist, with many providing for commercial places. They can be deployed by Local Planning Authorities backed by private sector partners but do not replace or pull other regimes into one package, unlike a Development Consent Order.
In very broad terms, the LDO acts as the permission for a developer and removes the need to prepare a planning application, avoids the possibility of getting bogged down in the planning application process and takes away the judicial review risk associated with planning permission. Unlike reserved matters approvals there is simply a requirement to conform to the Design Code or similar document, thereby bringing a unique level of certainty to the application.
The proof is in the pudding
LDOs and the development of their Design Codes can play a significant role in incentivising the return to offices by facilitating the reset in how we approach commercial places but in a way that also allows development at speed.
Take by way of example Somerset and West Taunton, who adopted their "Small Scale Employment Space (Affordable Employment)" LDO in September 2020. This LDO's aim is to increase the delivery of small-scale employment space. While its genesis was pre-Covid, its application could be an excellent model providing for small scale office, research and light industrial space. Sticking with the south west, Cornwall Council similarly adopted an area specific LDO for Nansledan, which specifically provides for employment space and will provide an example of commercial space being brought forward under an LDO in a post-Covid working world.
As these examples demonstrate, area specific LDOs and Design Codes for commercial placemaking hold real potential for the types of new (or regenerated) commercial places that will be needed to attract people back to the office. Thankfully, with these tools already at our disposal, it won't be a case of starting afresh. Rather, the question now is whether we can be bold enough to pick them up and utilise them to their full potential.
If you require further information about anything covered in this briefing, please contact Fred Lee, Anthony McNamee or your usual contact at the firm on +44 (0)20 3375 7000.
This publication is a general summary of the law. It should not replace legal advice tailored to your specific circumstances.
© Farrer & Co LLP, May 2021